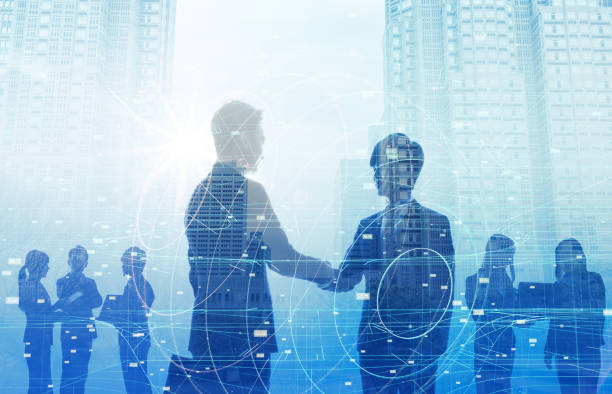 USER AGREEMENT

Effective Date: November 7, 2019

Please read the user agreement carefully. Your use of the site constitutes your acceptance of the user agreement. Do not use the site if you are unwilling or unable to be bound by the user agreement.
1. DEFINITIONS.

1.1. The terms "we," "us," or "our," refer to Islamic Services of America, and our affiliates, officers, directors, employees, consultants, agents, and representatives. "User" is someone who accesses, browses, crawls, scrapes, or in any way uses the site. The terms "you" and "your" refer to you, as a user of the site.

1.2. "Content" means all of the text, images, photos, audio, video, and all other forms of data or communication. "Our Content" means Content created by us, licensed by us, and/or made available by us on the site.

1.3. "Personal Information" includes, but is not limited to, name, address, employer name, telephone number, and e-mail address.

2. OUR SITE. By using the Internet site located at http://isahalal.com ("site") or any service connected with the site ("Services"), you agree to abide by, and are bound by, this User Agreement, as may be amended by us from time to time in our sole discretion. We will post a notice on the site any time this User Agreement have been changed or otherwise updated. It is your responsibility to review this User Agreement periodically, and if at any time you find this User Agreement unacceptable, you must immediately leave the site and cease all use of the site or Services.

3. INFORMATION GATHERING AND USE.

3.1. We respect your privacy and permit you to control the treatment of your personal information. We will not sell, rent, or swap any Personal Information, except as permitted by you or by law. We will use Personal Information in the following ways: to facilitate communication between you and us; and to enforce our agreements with you, prevent fraud and other prohibited or illegal activities, for other legally permissible purposes and generally to ensure that we comply with applicable laws.

3.2. If you request it, we may contact you periodically with newsletters and information by e-mail. You must provide the complete and accurate information as part of the request. Any e-mail sent by us provides the option to be removed from the e-mail mailing list. If you wish to be removed from the mailing list, you may do so by contacting us directly.

3.3. Cookies may be required to use the site. We use cookies to assist with providing Our Content to you, with site traffic analysis (e.g. third party analytics from Google), which includes tracking the time/date of visits, pages viewed, and referring URLs.

3.4. We record information about the pages viewed by all of our website visitors. This data includes internet protocol (IP) addresses, geolocation based on IP address, browser type, internet service provider (ISP), referring/exit pages, platform type, date/time stamp, connection speed, read time, display time, and number of clicks. We use this data, in aggregate form, to compile statistics and reports for us, and improve the online experience for all visitors.

3.5. Personal Information. We do not collect Personal Information, except when you sign up to receive e-mail from us.

3.6. Financial Information. We do not collect, store or otherwise maintain any financial information.

4. INTELLECTUAL PROPERTY OWNERSHIP.

4.1. All Our Content included on the site is our property or our licensor's and is protected by U.S. and international intellectual property laws. All software used on this site is our property or our software suppliers and protected by United States and international intellectual property laws.

4.2. You may not frame or utilize framing techniques to enclose any of Our Content without express written consent. You may not use any meta-tags or any other "hidden text" utilizing our name or trademarks without our express written consent. You may not use any direct linking or source-calling of any of Our Content presented on this website.

5. INFRINGEMENT OF INTELLECTUAL PROPERTY RIGHTS. We will use reasonable efforts to investigate notices of alleged infringement and will take appropriate action under applicable intellectual property laws and this Agreement where we believe an infringement has taken place, including removing or disabling access to the material claimed to be infringing and/or terminating accounts and access to the site. To notify us of a possible infringement you must submit your notice in writing to our attention and include in your notice a detailed description of the alleged infringement sufficient to enable us to make a reasonable determination. Regarding allegations of copyright infringement, we abide by the Digital Millennium Copyright Act (the "DMCA").

6. General Data Protection Regulation (GDPR)

6.1. We are a Data Controller of your information for the purpose of the GDPR. If you are a citizen of the European Economic Area (EEA), you have certain data protection rights under the GDPR. If you wish to be informed what Personal Information we hold about you and if you want it to be removed from our systems, please contact us. In certain circumstances, you have the following data protection rights: the right to access, update or to delete the information we have on you; the right of rectification; the right to object; the right of restriction; the right to data portability; the right to withdraw consent.

6.2. The legal basis for collecting and using the Personal Information described in this this Agreement depends on the Personal Information we collect and the specific context in which we collect the information: We need to perform a contract with you; You have given us permission to do so; Processing your personal information is in our legitimate interests; We need to comply with the law.

6.3. We will retain your Personal Information only for as long as is necessary for the purposes set out in this Agreement. We will retain and use your information to the extent necessary to comply with our legal obligations, resolve disputes, and enforce our policies.

7. NO WARRANTIES. WE HEREBY DISCLAIM ALL WARRANTIES. WE ARE MAKING THE SITE AVAILABLE "AS IS" WITHOUT WARRANTY OF ANY KIND. YOU ASSUME THE RISK OF ANY AND ALL DAMAGE OR LOSS FROM USE OF, OR INABILITY TO USE, THE SITE. TO THE MAXIMUM EXTENT PERMITTED BY LAW, WE EXPRESSLY DISCLAIM ANY AND ALL WARRANTIES, EXPRESS OR IMPLIED, REGARDING THE SITE, INCLUDING, BUT NOT LIMITED TO, ANY IMPLIED WARRANTIES OF MERCHANTABILITY, FITNESS FOR A PARTICULAR PURPOSE, OR NONINFRINGEMENT. WE DO NOT WARRANT THAT THE SITE WILL MEET YOUR REQUIREMENTS OR THAT THE OPERATION OF THE SITE WILL BE UNINTERRUPTED OR ERROR-FREE.

8. LIMITED LIABILITY. OUR LIABILITY TO YOU IS LIMITED. TO THE MAXIMUM EXTENT PERMITTED BY LAW, IN NO EVENT SHALL WE BE LIABLE FOR DAMAGES OF ANY KIND (INCLUDING, BUT NOT LIMITED TO, SPECIAL, INCIDENTAL, OR CONSEQUENTIAL DAMAGES, LOST PROFITS, OR LOST DATA, REGARDLESS OF THE FORESEEABILITY OF THOSE DAMAGES) ARISING OUT OF OR IN CONNECTION WITH YOUR USE OF THE SITE OR ANY OTHER MATERIALS OR SERVICES PROVIDED TO YOU BY US. This limitation shall apply regardless of whether the damages arise out of breach of contract, tort, or any other legal theory or form of action.

9. AFFILIATED SITES. We have no control over, and no liability for any third party websites or materials. We work with a number of partners and affiliates whose Internet sites may be linked with the site, but we have no responsibility for any other websites or materials.

10. GOVERNING LAW. This User Agreement shall be construed in accordance with and governed by the laws of the United States without reference to their rules regarding conflicts of law. You hereby irrevocably consent to the exclusive jurisdiction of the courts in Iowa, in all disputes arising out of or related to the use of the site.

11. SEVERABILITY; WAIVER. If, for whatever reason, a court of competent jurisdiction finds any term or condition in this User Agreement to be unenforceable, all other terms and conditions will remain unaffected and in full force and effect. No waiver of any breach of any provision of this User Agreement shall constitute a waiver of any prior, concurrent, or subsequent breach of the same or any other provisions hereof, and no waiver shall be effective unless made in writing and signed by an authorized representative of the waiving party.

12. TERMINATION. You may terminate this Agreement at any time, provided that you discontinue any further use of the site or Service. We also reserve the right to terminate your use of the site or Services for any reason. Upon termination by either party, you must promptly destroy all materials downloaded or otherwise obtained from the site or through the Service, as well as all copies of such materials, whether or not such copies were made in accordance with this Agreement.

13. ACKNOWLEDGEMENT. BY USING OR ACCESSING THE SITE, YOU ACKNOWLEDGE THAT YOU HAVE READ THIS USER AGREEMENT AND AGREE TO BE BOUND BY IT.