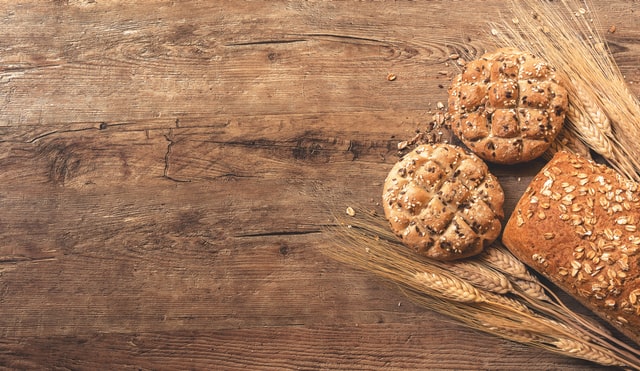 Suspended, Cancelled , Terminated ISA Customer List(ongoing):
Over time, some ISA customer business needs change requiring decisions that include ending their Halal certification programs. Alternately they may be temporarily suspended or terminated due to Halal non conformance issues. ISA therefore publishes an annual list of suspended, cancelled or terminated inactive customers who can no longer represent their products as ISA certified with our Halal logo brand. If you see any of the listed companies using our logo mark on packaging or marketing materials, please report these cases to us:
2023 Cancellations/Non-renewals
Arizona Nutritional Supplements, LLC
Brux Brothers LLC
Caffe D'Vita/ Brad Barry Company
Everything Good Nutrition
Family Traditions Meat Company
Fitshape B.V.
Flakes N Tings, LLC.
Folium Biosciences
Fort Worth Meat Packers LLC
Golden State Bakery Supplies, Inc.
Gulf Food Products Co. Inc.
Incobrasa
J&G (2021), Inc
Lubright Solutions SDN BHD
Marmon Water Foodservice
Mediterranean All Corp. Sultan Restaurant
Natalie's Orchid Island Juice Company
New Heaven Chemicals Iowa LLC.
Northwestern Foods, Inc.
NutraCaps Labs LLC
QSI Holding Company
S Gyro and La La' s Gyro
Stoney Point, Inc.
2022 Cancellations/Non-renewals
Bouras Global
Butterfield Foods
Capitol Plastic Products
Fragrance Solutions
GlaxoSmithKline
Keurig Dr Pepper - Monster
M.Robzen Inc
Marmon Foodservices Technologies
Natalie's Orchid Island Juice Company
Nigella Therapy LLC
Private Label Foods
Rain Maker
Richardson Milling
Snapple Beverage Corp
Star Kay White, Inc.
The Green Spot
Trevo
Uni-Caps, LLC
Vitco
2021 Cancellations/Non-renewals
Advanced Nutritional Technology, Inc.
American Seafood Company
Corn Oil One
Delaval
Egg 24/7
Fornazor International, Inc
Green Biologics
Little Caesars - Blue Line Distribution
MANA Nutritive Aid Products, Inc
NewULife
Nutkao
Nutravail
PureForm Global
Snapple Beverage Group
Stir Foods
Sugar Creek Packing Co – Dayton, OH
Sugar Creek Packing Co - Washington Courthouse, OH
The Green Mountain Maple Sugar Refining Co
2020 Cancellations/ Non-renewals
Hofmann Sausage Company
Registry Steak & Seafoods dba Cheesewich
Pitman Farms
Old Pueblo Ranch, Inc dba La Reina
Mochi Ice Cream Company
Madina Halal Pharma, LLC
International Spices
The Proactiv Company
Devanco Foods
Elysium Enterprises Limited - Cosmetic Group Facility
Paradise Tomato Kitchens
Simmons Prepared Foods
Michel de France
Tuscany Cheese LLC
Pacific Surimi
Hi Tech Pharmaceuticals
PureForm Global
Super Life
IndusCo. ltd.
Kaged Muscle, LLC
2019 Cancellations / Non-Renewals
BrucePac
Renew Life Canada
Noor Pharmaceuticals
Healthy Oilseeds, LLC
Sensient France
Cavendish Farms
K&K Cheese
Land O' Lakes
San Joaquin Distributors
Tabatchnick Fine Foods
The Langlois Company
Martec Industries, Inc.
Cumberland Dairy
Monsoon Kitchens, Inc
Tierra Nueva Fine Cocoa LLC.
Conway Import Co., Inc.
Green Biologics
Essentia Protein Solutions
Nutri-Force Nutrition
The Vitamin Shoppe
Gelita USA
Muscle Maker Brands LLC
2018 Cancellations / Non-Renewals
Alera Technologies, Inc.
American Raisin Packers, Inc
Cambridge International
Healthy Oilseed, LLC
KemX Global LLC
Monogram
Nutrition Enhancement
Pacific Nutritional, Inc.
Syense Labs, Inc (Altoviva)
The Chop Shop
Whole Foods Market
Anita's Mexican Foods
Apiscent Labs, LLC
French Oils, LLC
D&M Packing
Delaval Cleaning Solutions
Keystone Pretzel Bakery
QTrade Teas & Herbs
Sigma Life
Triple T Specialty Meats
Xaerus Fluids