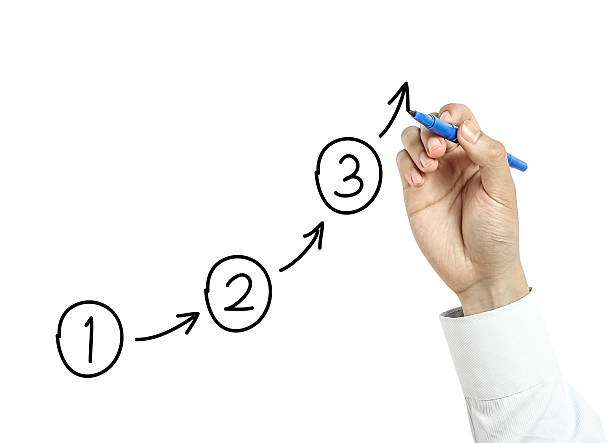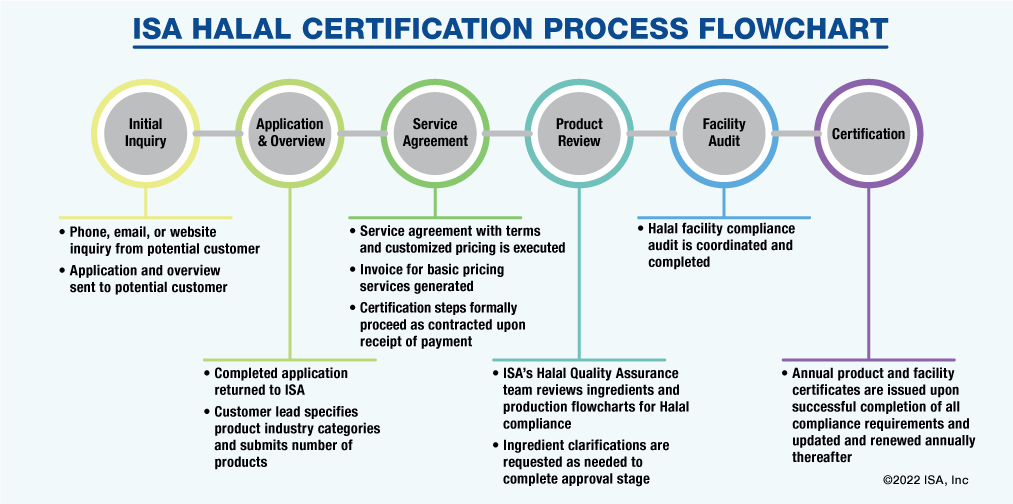 The ISA certification process takes up to 90 days for completion of all steps and once completed, certificates are issued for one year.
---
Basics of ISA Halal Certification
We pride ourselves on timely turnaround and overall attentive customer service to make the process simple and efficient. ISA Halal certification is a step by step process. As shown in the flow chart above there are seven simple steps:
Initial Inquiry

Application and Overview

Service Agreement

Product Review

Facility Audit

Invoice

Certification
Please click here for more information about the detailed processes and steps that ISA follows: Basics of ISA Halal Certification
Why Go Halal?
Islamic Services of America's (ISA) research shows that there is a growing desire worldwide for US consumable products. Consumers overseas want the US products and foreign governments want certified Halal compliance.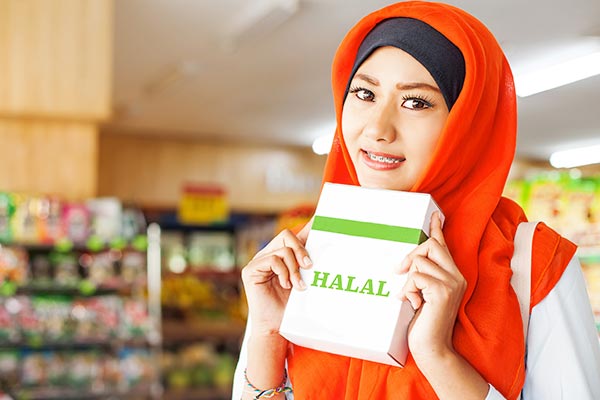 By meeting Halal certification requirements, your company will have access to over 8 million Halal consumers in the USA and more than 1.6 billion consumers worldwide. You will have opportunities in Halal markets that may currently be closed to your products. Halal education, review of certification processes and procedures, answering simple questions like "What is Halal?" to more complex questions on additives, preservatives, flavorings, and colorings is part of what we do here at Islamic Services of America. In essence, Islamic Services of America serves as an information hub on Halal products, procedures, and practices for consumers and businesses.
---
ISA Halal Certification Process

When you complete your application for certification, you will be asked to provide information about your company in order for ISA to facilitate the certification process. ISA personnel will work with you to structure a service agreement and manage the product review and facility audit inspection processes to meet the needs and goals of your organization.
What is Halal Certification?

Islamic Services of America's logo indicates that the Halal status of your product or service is being independently monitored by the staff of Islamic Services of America. Our logo is recognized by the Muslim consumer as a sign that your products meet the Halal standards. For business, ISA has streamlined the process, making quality recognized Halal certification practical, efficient, and affordable from a cost and implementation standpoint.