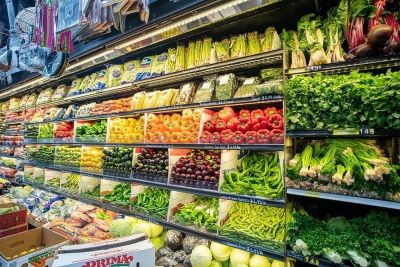 11 Sample Halal Restaurants in the USA
For Muslims living in the United States, which accounts for about 1.10% of the US population, finding Halal restaurants and Halal grocery stores can be challenging. Nevertheless, many cities across the country have large Muslim populations and, therefore, a large variety of Halal dining and shopping options.
Disclaimer: It is the responsibility of Halal diners to do additional research to ensure they know if any or all of the meat and poultry being served is Halal because some restaurants may only sell Halal chicken or Halal beef, or Halal lamb, not necessarily all of them. You may also want to know whether alcohol is served on the premises, as that might be a deal-breaker if you seek a more fully Halal environment.
This blog lists a sample of Halal restaurants and some with in-house grocery stores in the US. These were identified based on their variety of Halal offerings and convenience for Muslims living in those areas.
But first, what exactly is Halal Food?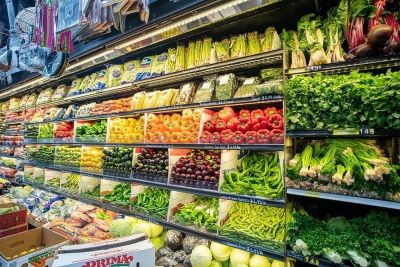 What is Halal Food?
When it comes to food, there are a lot of different terms that get thrown around - organic, kosher, vegetarian, etc. But one term you might not be as familiar with is Halal. So, what exactly is Halal food?
Halal is an Arabic word that means "permissible." In the context of food, it refers to anything allowed under Islamic law. That includes not only what can be eaten but also how the food is prepared. For example, Halal meats must be slaughtered in a certain manner and not contain pork products.
Halal food is prepared according to Tayyib (pure) principles, which means clean and wholesome. As a result, many non-Muslims consume Halal food since they know it has been prepared according to stringent standards.
Now, if you're looking for restaurants or grocery stores that offer Halal options, these are the places you should check out:
Halal Restaurants in the USA
Looking for a Halal restaurant or Halal grocery store in the USA? You're in luck! There are plenty of great options to choose from. Here are just a few that we have found in a number of different cities and states.
First up is FLÉ FLÉ Grill, located at 254 8th Ave, a popular spot for Middle Eastern cuisine. The menu features all your favorite dishes, from hummus and falafel to lamb and chicken shawarma. And, of course, everything is prepared under Halal guidelines.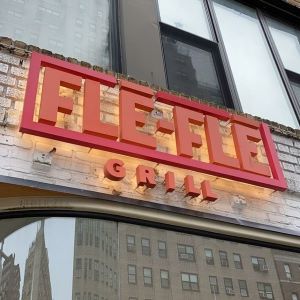 2- Zaitoon Halal Meat & Grocery in New York
Zaitoon Halal Meat & Grocery at 1082 Coney Island Ave is a go-to spot for your Halal meat needs. You can get everything you need here, from Halal masalas and lentils to the meat itself. The butcher on site is amazing- the chicken is always fresh and flavorful.
If you're looking for a delicious, hearty meal that will stick to your ribs, you need to head to Hills of Herat at Martinsville, New Jersey. This Afghan restaurant offers some of the best Halal food in America, and its menu is packed with protein-rich options that will fuel your body after a workout.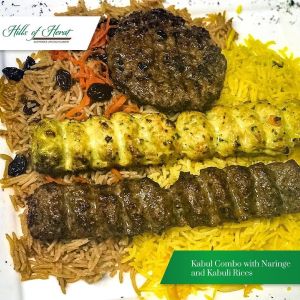 4- Bebop in Virginia
Looking for an eclectic dining experience, look no further than Bebop in Fairfax, Virginia. This unique restaurant offers a unique fusion of Korean and Mexican cuisine. The GOGI Burger, one of Bebop's most popular meals, includes bulgogi beef and Halal turkey bacon, with eggs and shaved onions. The rice bowls are clearly worth trying since they combine ingredients that you wouldn't generally think to find in a bowl (such as kimchi, cheese, and avocado).
If you're in the mood for Indian food, check out Mughlai Grill at 6 Clinton St. This charming restaurant serves up mouth-watering curries, tandoori chicken, and other traditional specialties. And all of the ingredients are Halal-certified like other restaurants on our list.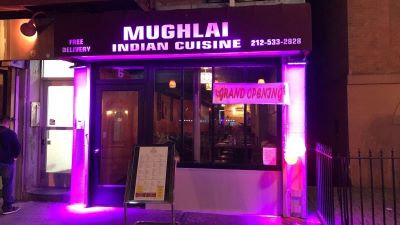 If you're looking for a Turkish Market, Turkiyem at 46-31 Skillman Ave is the place to go. They carry all the products you would expect to find in a Turkish market, from cheese and yogurt to canned goods and spices. They also have a great selection of frozen goods, like Manti and Lahmacun. The prices are very reasonable, and the quality of the products is excellent.
Royale with Cheese is the perfect example of Detroit's take on Halal food. This Halal restaurant is inspired by Pulp Fiction, and the murals and photographs add to the fun atmosphere. Whether you're looking for a quick bite or a more leisurely meal, Royale with Cheese has something for everyone in the family. The burgers are delicious, and the Havana and Kruncher are a must! The All Up In your Grilled Cheese Sandwich is also packed with flavor, and the roasted tomato basil soup is a perfect complement.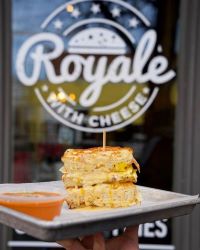 Balady Market is a great place to shop for Halal groceries and meat. It has everything you need from any grocery store, starting from fresh vegetables, fruits, cheese, halal meat, desserts, groceries – you name it. Even if you go in, for one thing, you're likely to come out of 10 extra items!
9- Coromandel in Darien, Connecticut
Coromandel is a delightful Indian restaurant located in Darien, CT. The restaurant is known for its wonderful weekday lunch buffet, which features dishes from all over the region. Whether you are looking for a hearty meal or a light snack, Coromandel is sure to have something to tantalize your taste buds. So, if you are ever in the Darien area, be sure to stop by Coromandel Cuisine of India - you will not be disappointed.
10-Taj Mahal in Cedar Rapids, Iowa
Taj Mahal is an Indian Halal restaurant known for its authentic Indian cuisine. If one phrase could define it, it would be "Homestyle Indian cuisine at its finest in a modest yet cozy setting." Its menu features sumptuous and good portions of vegetarian and non-vegetarian options with a weekday lunch buffet and a dinner buffet on select nights. They also have take-out and delivery options. So, no matter your preference, you'll find something to your liking here.
Taj Mahal also has a grocery store attached, making it a one-stop shop for all your Halal needs. It's a popular and well-known mainstay in Cedar Rapids and definitely worth visiting.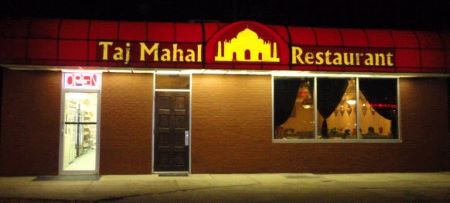 11- Alzohour in Phoenix, Arizona
Alzohour has been serving Phoenix since 2002 - it consists of fresh Halal Meat and Indo-European grocery items. The store also has a Moroccan and Middle Eastern Restaurant, which serves Halal food.
The Bastilla is a sweet and savoury highlight and a rare Moroccan treat to find. Their other fortes include Kafta, Gyro, and Molokai, which sets Alzohour apart. There is also a bakery with fresh and delicious traditional Middle Eastern sweets like Baklava and Kunafa. You can also find traditional Islamic clothes and books at the store. There's nothing more you could ask for, is there?
Conclusion
Finding Halal restaurants and Halal grocery stores can be a challenge, but it's worth the effort. If you're looking for a Halal meal that is both delicious and nutritious, be sure to check out these restaurants or grocery stores on our list! The 11 places we've listed are some of the best and most reliable for a good Halal meal.
Do have any suggestions for other Halal restaurants or grocery stores? Please email us at isa@isahalal.com
SHARE THIS BLOG