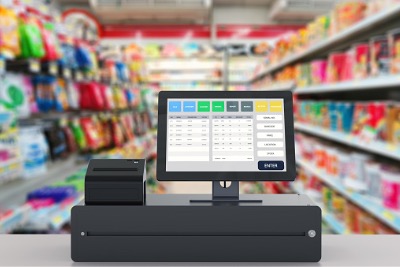 14 Food Shopping Trends and Innovations
There used to be two kinds of grocery store shoppers. The efficient shoppers who drive to the store, pull out a cart, quickly shop for what is on their list, pay and leave and the more leisurely shoppers who meander down each aisle without a list, remembering what they need and filling their cart with necessities and with maybe more than a few impulse items.
While the above personas still exist in large numbers, shopping methods for many have changed. This is partially due to the pandemic effect, and to a greater extent due to new innovations in the retail food and beverage sector. The retail food industry is adjusting to changing retail environment with technical, new product, and design innovations.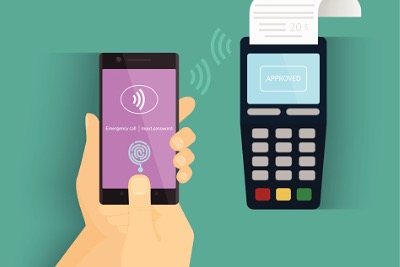 An App for Everything and Everyone
Since 2007 when Apple invented the smart phone, thousands of apps catering to almost every human need and whim have emerged. According to Google, 3739 apps are added to the Google Play Store every single day. And a sizable portion of these are food, nutrition and shopping apps.
There are apps that help you find and identity herbs, fruits, vegetables and berries. Some will assess ripeness and other features inside a market.
Handheld food, health and beauty scanners like Yuca will scan the bar code of any product and provide nutritional information. In addition, it gives a health analysis of each food or personal care product.
There are dozens of apps that give customers access to coupons, rebates and deals. Some will scan numerous grocers, check prices out for an item and let customers know where they can find the best deal.
There are also apps specific to a grocery store, like Kroger. These apps give access to grocery store deals and discounts, grocery picking and delivery, loyalty programs, and more.
Food Donation apps help grocers and consumers eliminate food waste while providing food products to shelters and food banks.
Grocery picking and delivery apps like Instacart are emerging daily. Shipt, Door Dash, and Google are developing partnerships with Smart & Final, Meijer, Fresh Thyme, Albertsons and many other supermarket chains. During inflationary times these apps save shoppers time, gas, and impulse purchases. Some grocers are finding that online shoppers spend more than in store shoppers. This may be a result of the convenience of shopping at home.
There is a Halal grocery delivery app called Halal Cart for those who want to eliminate any chance of cross contamination during delivery.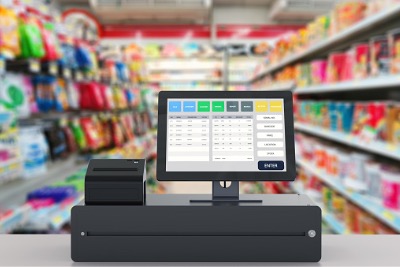 Retail Innovations
Supermarkets and distributors are becoming more innovative in order to increase efficiencies, meet customer demands and expectations, and drive sales and profits.
President's Choice in Canada adds 4 pop-up rooms during the holiday season. Customers can sample bite sized Christmas breakfast, lunch, dinner, and brunch ideas in beautifully designed Christmas themed rooms.
Farm-to-Door Delivery Service picks up products directly from farmers and delivers fresh goods to the customers door.
At Whole Foods, customers in the store can pay using biometric payment systems - their finger, face or palm. They will also pick customer orders and put the orders in or beside the customers locker. When the customer picks up the order, they simply enter a code to access their locker. ​​​​​​
Amazon, which owns Whole Foods, is putting lockers in heavily trafficked locations, including some workplaces. Consumers simply pick up their groceries on the way home, without having to enter a store. Amazon is also working on a smart refrigerator app that will order groceries when customers run out.​​​​​​​

Contactless grocery warehouses are also emerging. These no-entry markets are like drive-thru restaurants. People order and groceries are delivered through a window directly into the customers vehicle.​​​​​​​
Walmart and Kroger have introduced self-driving trolleys and smart grocery carts. These carts know what you need, want, and are looking for. They can even tally up your order and make suggestions.
Innovative companies are putting smart refrigerated vending machines in workplaces and apartments. These machines contain fresh commonly purchased foods like vegetables, fruit, and dairy. Apartment dwellers may not have large refrigerators and pantries to store goods and may not live near supermarkets. This innovation eliminates the mid-week grocery runs.
ISA provides Halal certification and education services to businesses and consumers world-wide. Contact us at info@isahalal.com and visit our website www.isahalal.com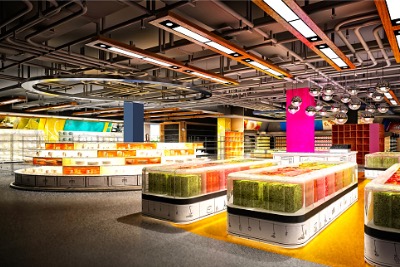 ​​​​​
SHARE THIS BLOG