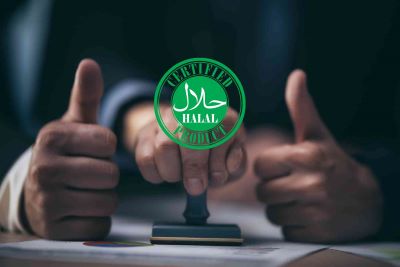 7 Questions to Ask When Choosing a Halal Certifier
When it comes to food, Muslims have unique dietary needs. They consume Halal, or permissible, food that follows strict Islamic guidelines. The production of Halal foods also must comply with several ethical principles, including the humane treatment of animals. Because Halal foods are important to Muslim life, they must be produced or manufactured according to Islamic law. That is where a qualified Halal certifier comes in.
Who is a Halal certifier?
A Halal certifier is an organization or individual that reviews and approves products through their ingredients and by inspecting food production facilities to ensure that they are fully compliant with international Halal standards. There are many different Halal certifiers in North America, so businesses must choose one that meets their needs for domestic and international sales and consumption.
Choosing a Halal certifier can take time and effort. Many organizations offer certification, and not all of them are created equal. When selecting a certifier for your product, you must ask the right questions to ensure you make the best decision for your business.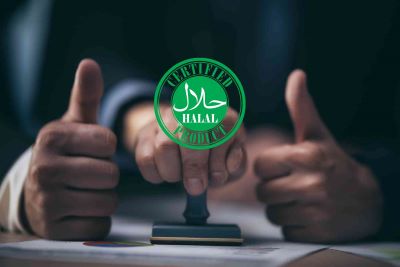 Here are 7 questions to ask when choosing a Halal certifier:
Question 1: Are you domestically and internationally well-known in the Halal industry?
The certifier's reputation is important for industry insiders and consumers.
Industry insiders, such as manufacturers and retailers, must be confident that the certifier is rigorous and objective in its evaluations. If not, they may be unwilling to get certified. Likewise, consumers need to trust that the certifier is reliable to feel confident when purchasing their Halal-certified products. The Halal certifier's reputation is, therefore, critical to maintaining the credibility of the certification process.
Islamic Services of America (ISA) Halal has built a strong reputation as a Halal certifier for nearly 50 years and is widely respected by industry insiders and consumers. Halal certification and auditing services have made Islamic Services of America (ISA) a globally recognized symbol of Halal integrity.
Question 2: What are your current international accreditations from certain countries, such as Malaysia, Indonesia, and UAE?
The Halal certifier should be accredited by international bodies, for example, Malaysia's JAKIM, Indonesia's MUI and Singapore's MUIS.. International accreditations serve as a stamp of approval for Halal certifiers, confirming their reliability and trustworthiness in the eyes of stakeholders.

For instance, Islamic Services of America (ISA) is globally recognized and accredited by World Halal Food Council (WHFC), JAKIM (Malaysia), MUI (Indonesia), MUIS (Singapore), and other regulatory bodies.
Question 3: What international Halal standards do you follow, and what training does your company offer to ensure compliance with Halal standards?
A product is considered Halal if it passes inspection for key elements. These elements include the manufacturing process, facility audit, ingredient origins (i.e. whether they come from a Halal source), raw material and finished product storage and segregation, among others.
Halal certifiers should be familiar with the latest international standards and thoroughly understand the technical and religious criteria that govern Halal food production. A valid certification would only be possible with a thorough, documented understanding of these issues. Fortunately, many but perhaps not all organizations provide training guidelines and high-level education in the Halal certification process. Ask about this upfront.
At ISA, we strive to be at the forefront of everything Halal. We serve as a hub for information on Halal products, procedures, and practices for consumers and businesses. Our audits are conducted by highly qualified experts who are well-versed in local and international standards.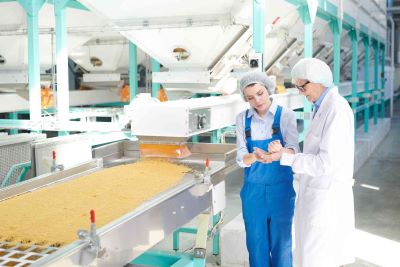 Apart from certification, we provide education and awareness through our expert participation in seminars, conferences, and events - sharing our knowledge to benefit others.
Question 4: Are you an independent organization or a government organization?
When seeking a Halal certifier for your product or service, it is important to consider whether the certifier is an independent or government body. In the Western world, the vast majority of Halal certifiers are fully independent, whereas, in Muslim-majority countries, one will find that Halal standards are mandated by their governments and corresponding Halal governing bodies such as ministries or other government departments or appointed entities.
Independent organizations can offer more tailored solutions for specific industries and international markets. However, smaller certifiers may be more local and less well-known, which can weaken their sphere of influence and level of expertise. But this issue can be offset by their proven industry experience and their transparency in their processes and fees. Always carefully read and understand the contractual terms and conditions, expectations and indemnification clauses.
Government organizations may be more recognizable and, as a result, more credible than smaller independent certifiers. Government entities have their own specific certification schemes and criteria focused on domestic production in their countries and establish the rules for how products can be imported for their national consumers. Therefore, independent certifiers are not an option in most of these regions.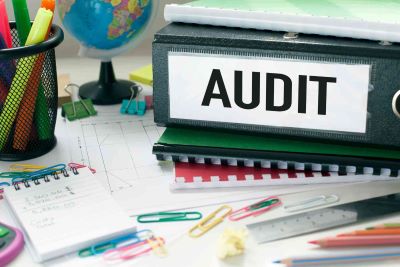 ISA has been providing Halal certification services to businesses with unique needs for nearly 50 years. We are recognized and accredited by various international bodies while respecting and working closely with many other globally recognized Halal certifiers. Our experience guarantees that your business will be in good hands when you work with us.
Question 5: What are your primary processes for establishing client Halal compliance, such as inspection processes and product analyses?
Establishing Halal compliance for a product or service can be complex and time-consuming. It must cover all aspects, from ingredient sourcing and manufacturing processes to sanitization standards and facility audits. The Halal certifier you choose must have experience in this area and adequate resources to handle this work.
The product analysis step determines its suitability and whether any changes need to be made to the raw or processed ingredients based on their animal, plant, mineral, synthetic or other sources of origin. Then the processing steps and additional ingredients must be reviewed and confirmed as Halal compliant.
The audit inspection process is the next critical step in Halal certification and consists of an on-site, detailed visual examination of the finished product and raw ingredients, the production facility, manufacturing equipment, equipment sanitization and maintenance, packaging process, labeling and post-production storage areas.
At ISA Halal, our highly trained food specialist auditors use a comprehensive inspection process to ensure that products meet all relevant requirements.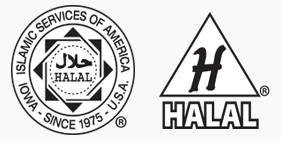 Question 6: How often do you audit client facilities for compliance with Halal requirements?
Compliance audits are important for a certifier to ensure that all Halal production policies and procedures are followed correctly and consistently.
A good certifier audits member companies/facilities for compliance on a regular annual basis. More frequent inspections are conducted for meat/poultry slaughter facilities and related processed products. More frequent inspections may be required depending on the size, industry category and complexity of an organization and its products.
The Halal certifier may conduct interim "spot" surveillance audits if there are concerns about a particular company's compliance with Halal requirements.
Question 7: How do you inform and support your clients with understanding Halal compliance requirements?
Most Halal certifiers offer client -training and support during on-site audits. These can also be supplemented upfront with initial conference calls, email bullet points and FAQ clarification exchanges.
In addition, some certifiers also offer seminars, workshops, and online courses or webinars that help quality control staff understand the Halal certification's complexities. It helps ensure that all staff members know the certification requirements and can properly implement them in their daily operations.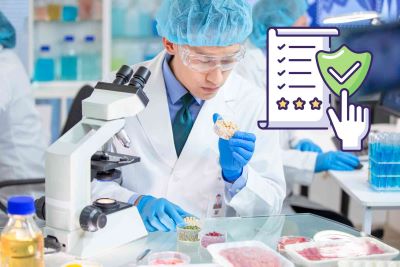 At ISA Halal, we offer various services to help businesses better understand Halal certification provisions. That includes:
onsite and remote support,
webinar and seminars for food production staff,
Halal education,
review of certification processes and procedures,
answering queries
sharing of recent changes or updates to export country standards and requirements
Islamic Services of America is an information hub on Halal products, procedures, and practices for consumers and businesses. In particular, see our weekly blogs to stay informed about Halal industry updates at this page.
Summary
Selecting a reputable and qualified Halal certifier is important to ensure that your products comply with Halal requirements. The certifier should comprehensively understand international Halal requirements and principles governing Halal food production. They should also have an extensive inspection process and provide clients with thorough training, support, and guidance.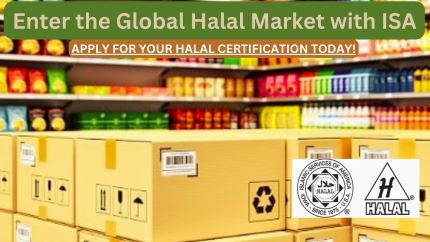 Islamic Services of America (ISA) is a leading USA-based Halal certification and auditing organization. We have been serving companies, communities, and the Halal industry for nearly 50 years. Contact ISA at isa@isahalal.com or visit the ISA website for more information at www.isahalal.com
picture credit: canva
SHARE THIS BLOG