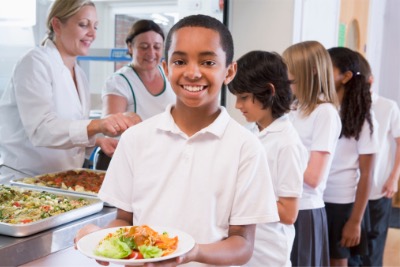 Back to Halal School Lunches
As Halal consumers, many of us remember the old school lunch menus. At many schools they offered a very small number of Halal lunch options: mac and cheese, boiled vegetables and fried potatoes. And we're not entirely sure about the mac and cheese. Many Halal consumers opted out of prepared school lunches, spending most evenings and some mornings packing homemade school lunches. Most lunches were simple. They often consisted of a sandwich, a drink, a fruit and cookies in a brown paper bag.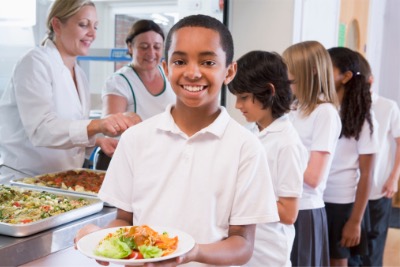 Access to Halal Lunches
In Islamic schools and in some public schools in larger cities, students have access to hot Halal school breakfasts and lunches. For many in small cities and rural areas, this is not an option. As parents and students prepare to return to school, there's no need to stress about school lunches. Homemade school lunches can be fun and delicious. There are many more acceptable lunch options today than there were 20 years ago. With planning and preparation home lunch making can be a breeze.
After some experimentation we found that a 2-week rotating lunch menu kept kids from getting bored and was easy to shop for and manage. We weren't left wondering what to make for the kids while getting them ready for school and out the door.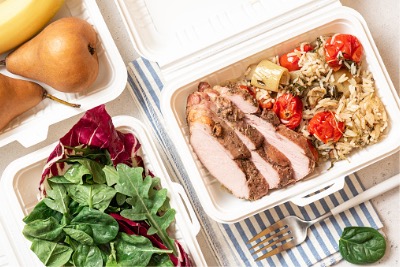 First decide on the 10 lunches you want to make on a 10-day rotating schedule. Involve the kids in the decision-making process. They'll be more likely to eat their lunches if they are involved in the selection process. Make sure you have-all the ingredients and the containers for the lunches ahead of time.
School lunches have come a long way since the basic peanut butter and jelly sandwich. They are healthier, more balanced, diverse and interesting. Here is a sample of a 10-day rotating school homemade school lunch menu.
Halal School Lunch 10 Day Rotating Schedule
Monday: Bento Boxes – Sushi, Sliced Carrots, Apples,​​​​​​
Tuesday: Mason Jar Salads – Lettuce, Apples, Cucumbers, Eggs, Tuna, Vinaigrette Dressing
Wednesday: Leftover Rice Bowls – Rice, Chicken, Tossed Salad, Yogurt Dressing
Thursday: Mini Charcutier Cheese, Crackers, Halal Pepperoni and Fruit Box
Friday: Protein Box – Eggs, Cheese, Beef Snack Sticks, Grapes, Bananas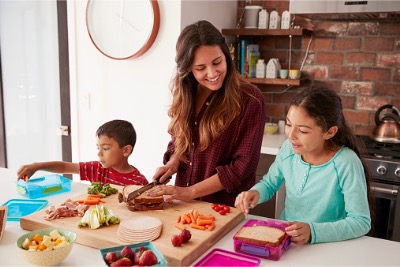 Monday: Turkey or Chicken, Cheese and Lettuce Sandwich
Tuesday: Bagel with Smoked Salmon, Cream Cheese, Spinach
Wednesday: Hummus and Falafel Wrap with Fruit​​​​​​​
Thursday: Pizza and Caesar Salad​​​​​​​
Friday: Chicken Nuggets, Celery, Carrots, Dip and Fruit
If someone got into the lunch section of the refrigerator, and you don't have the ingredients for your daily menu, there are some easy substitutions. Why not try breakfast for lunch?
Substitutions: Breakfast for Lunch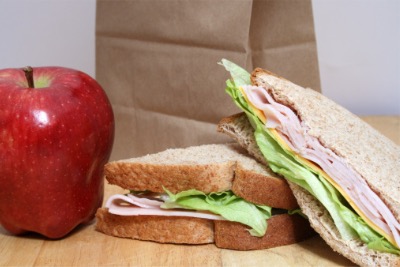 Premade Protein Smoothies
Egg Sandwiches
Oatmeal with Fruit and Nuts
Pancakes and Halal Sausages
Take Action - Request Halal School Lunches
Parents and students who live in areas where there are large numbers of Halal consumers can request Halal school lunch options in public schools and universities. Many communities have organized to achieve this service from their local school board or university administration.
​​​​​​​
At ISA we wish you a very happy and productive 2022-2033 school year.
SHARE THIS BLOG