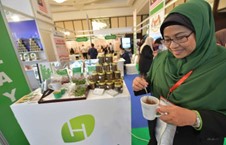 Global Halal Market Events 2023: Events You Don't Want to Miss
The global Halal industry is growing. Some may say it is booming, and it's poised to hit the trillion-dollar mark in just a few years. As the industry attracts people and professionals from all walks of life, the harmonization, strengthening of relationships, and socialization amongst Halal consumers and even non-consumers is also growing. For that reason, Halal planning committees and events are also sprawling throughout the globe. In this article, you'll get a quick peep at events to anticipate.
Event timetables and schedules vary. Some are commemorated annually, monthly or weekly through meetings, exhibitions, seminars, congresses, workshops, programs, training and even summits. Here are 5 Halal expo events in 2023 you wouldn't want to miss.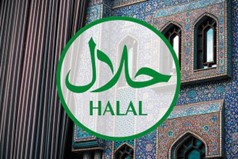 LONDON MUSLIM SHOPPING FESTIVAL
The London Muslim Shopping Festival is tagged as the world's biggest Halal consumer shopping festival. There is a lot going on at this event as it is Europe's biggest Halal food, fashion, and shopping exhibition. Each year, this global event targets more than 200 exhibitors that present eye-catching products and services. Approximately 20,000 visitors from around the world honor this unmissable event that never fails to excite its audience. Next year, the event will be held from 26 - 27 Feb 2023 at the Royal Victoria Dock 1 Western Gateway London E16 1XL, London.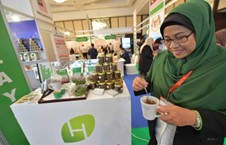 HALAL EXPO DUBAI
One of the more prominent Halal events in the Middle East is "The Heart of Hub of Halal Trade Marketplace." This event showcases Halal industries like cosmetics, tourism, beverages, pharmaceuticals, and lifestyle. The Halal Expo Dubai doesn't anticipate a crowd of 100,000 as the Gulfood event that occurs in the city, but it does promise to provide insights about the Halal market while targeting Halal purchasers, marketers, and exporters. It is also an avenue for opportunities and market exploration. Mark your calendars. This fascinating event is slated to be held from 19 - 20 Sep 2023 in Dubai, UAE.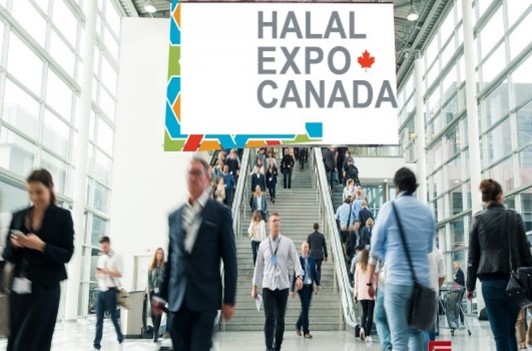 HALAL EXPO CANADA
If you're into the lifestyle market, you don't want to miss the Halal Expo Canada. This event showcases products, services and the Canadian Halal lifestyle market. The Halal Expo Canada is an ideal trade event that will convene more than a hundred exhibitors. With foreign and local manufacturers from the Halal lifestyle industry, the 3-day occasion involves a fashion show and an enlightening conference about Halal lifestyle and living. It invites all interested persons willing to buy, supply or invest. Beyond this, it is also a golden opportunity for new innovators to display their products and services. Are you curious to know when it happens? The next exhibit is scheduled to commence at The International Center in Toronto from Wednesday, 17. May to Thursday, 18 May 2023 in Toronto. There is even a free parking service for everyone.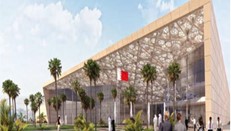 BAHRAIN HALAL EXPO
The Bahrain Halal Expo intends to display a rich assortment of products, services. From food, livestock, pharmaceuticals, and cosmetics, to tourism, educational services and even more. The occasion is organized by Cambridge Conference and Research Center under the intriguing theme; "The Future Vision for the Real Halal." This is the first official Halal expo being launched by the country in collaboration with the Islamic Center for Development & Trade (ICDT) from Morocco, and the United Nations Industrial Development Organization (UNIDO). It is scheduled to be held from 4 to 6 May 2023 and promises to engage visitors with topics, workshops and discussions that will give you knowledge that only the experts have.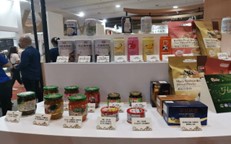 TAIWAN INTERNATIONAL HALAL EXPO
This annual occasion is set to be held on 23 June next year. Organized by Taiwan External Trade Development Council TAITRA, Taiwan International Halal Expo focuses on catering, hospitality, and food processing industries. The annual event has been attracting traders since 2016 and is expected to attract a little more than 6000 visitors. While the event is focused on Halal industry business products, market distribution and packaging, the Taiwan International Halal Expo is known to be a great place where businesses launch and introduce their Halal market products into the global market.
Written and submitted by Cush Consulting Group for ISA, Inc.
SHARE THIS BLOG