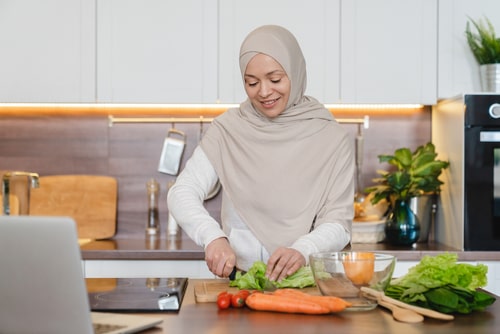 The Importance of Halal Certification for Food Businesses
People have now accepted different communities and faiths. Hence, it is crucial to align your business with them. And when it comes to the food business, catering to various cultures is a must. So, for Muslims, holding a Halal certificate is a significant addition to our business. It ensures compliance with our religious laws but also wins customer trust. In this blog post, we will explore the importance of Halal certification. We will discuss how this certificate can benefit our business.
Halal: A Divine Concept
Halal is an Arabic word that means permissible. It applies to food and beverages more than anything. But it also applies to other fields of life, such as cosmetics, finance, or fashion. The term Halal certification is a large part of Muslim life. And even the Quran emphasizes the Halal factor of things. In surah Al-Baqarah, He says;
"O humanity! Eat from what is lawful and good on the earth, and do not follow Satan's footsteps. He is truly your sworn enemy." (2:168)
Now we know the importance of Halal food. So, we can understand how the Halal label implies that the food is safe and healthy. And one way to ensure your food is Halal compliant is by getting a Halal certification. It means getting your products and process (slaughtering animals) approved by Islamic standards.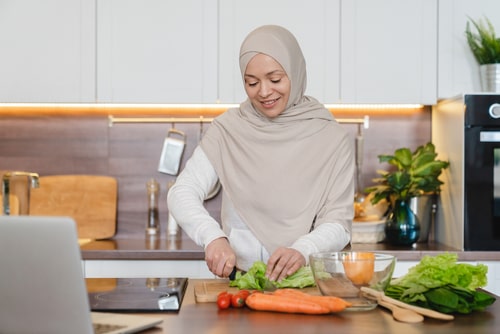 How to Get Halal Certification
Globalization introduced the idea of importing and exporting without any safety barriers. It created a problem for Muslims living in non-Muslim countries to follow a Halal life. Thus, came into being the existence of Halal certification. While Jewish people have the "Kosher" accreditation, Muslims introduced the Halal certification. If you run a food business that complies with Islamic rules: apply for the certificate. Muslim-majority countries have many government bodies to provide halal accreditation. If you live in USA or Europe, you can find a private body to apply for your Halal certificate.
Once you find an authentic certification body, submit your request. The certification body will assess your enterprise. If your application is approved, you will get the certificate. Display this Halal logo on your products and marketing campaign for better reach.
Halal Certification and a Successful Business
Getting your brand Halal certified ensures that your food adheres to Islamic ethics. With the Muslim population increasing, demand for Halal products has reached new heights. Businesses seeking opportunities to grow have a chance in this lucrative market. It caters to a large population, helps your brand gain trust, and builds a reputation. It will open doors to new partnerships, as well. In this competitive market, showcasing inclusivity can be a strategic move for long-term success. Apart from this, there are several other benefits of gaining Halal certification.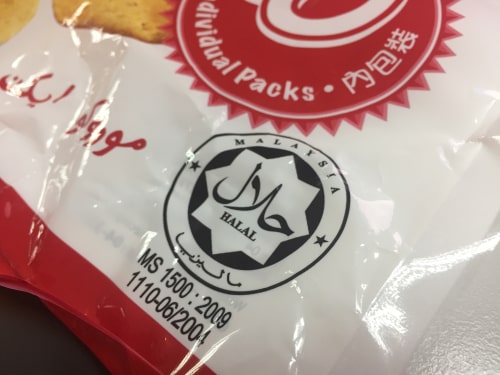 Obedience to Religion
Getting a Halal certificate means your business follows Islamic guidelines. These guidelines include:
Using Halal ingredients
Slaughtering animals a certain way and
Maintain food hygiene.
"Eat of the good, lawful things provided to you by Allah" (5:88)
Obtaining a Halal certificate implies that your business caters to Muslims. It makes them feel included. It will prove your respect for the religion, which (in turn) can build your brand reputation.
Gain Customer Trust
The certification process includes thorough inspections, audits, and assessments. Displaying a Halal logo means your company commits to providing hygienic products. It will assure Muslims that the food they consume from you is according to Islamic standards.
Brands with Halal logos are considered credible sources of Halal products by consumers. And this transparency can earn the trust of a large consumer market.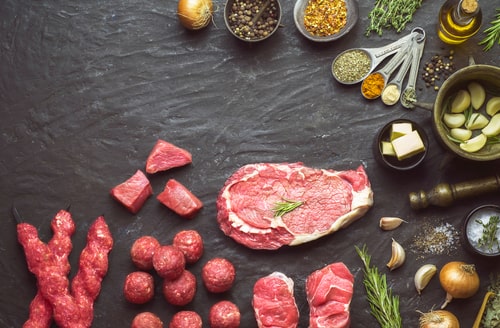 Profiting Off a Lucrative Market
The Muslim population could reach 3 billion in 2060. With these stats in mind, the Halal market is a significant opportunity to get your hands on. It will not only increase your revenue but foster loyalty towards your customer. Keep your product up to Islamic quality standards. And don't underestimate the power of word-of-mouth!
Muslims turn to God before complex life decisions. Thus, we suggest saying dua istikhara before investing. Although, this is a very profitable market. But seeking the blessings of God before expanding your business can never go wrong.
Ethical Concerns
Halal certification indicates you source and prepare food with Islamic consideration. But that's not all. It also suggests that you are aware of animal welfare. According to Islam, you should treat animals with compassion and slaughter them humanely. A Halal certificate shows you are committed to ethical consideration. It proves your care for animal welfare and sustainable food products.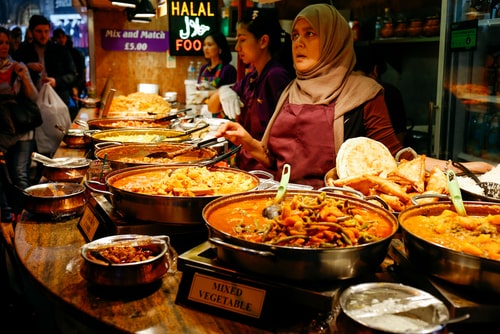 Catering to Tourists
Halal tourism is in its rapid growth phase. Which only means one thing for business owners: catering to their needs. It is the easiest way to:
Attract Muslim and Halal customers
Increase revenue through tourist demands and
Expand your business
We know they want a Halal establishment for services. Thus, get certified to position yourself as a Muslim-friendly place.
Export Opportunities
Are you willing to expand your brand internationally? Is exporting your products to Muslim countries on your mind? Then you need a Halal certificate to do so. Many Muslim countries need a Halal certificate before they approve imported food products. Thus, getting Halal certification can open new doors of partnership for you. It will help you enhance your export potential and bring diversity to the table.
Corporate Social Responsibility (CSR)
Embracing CSR has a favorable impact on businesses. It creates a positive social image that keeps your brand name at the top of your audience's mind. Silvana Secinaro says that Halal companies have a greater inclination towards CSR. It emphasizes that your business considers ethical practices. And that you care for social, economic, and environmental welfare. And this inclusivity of Halal options showcases responsible entrepreneurship and social unity.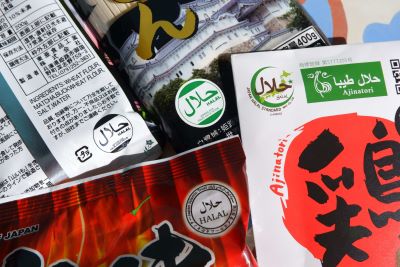 Social Cohesion
We all have heard that food bridges gaps. It connects people from different cultures and ethnicities. And when owning a food business, why not offer a diverse menu and foster this connection? Halal certification promotes this cross-cultural understanding. It will create a safe place. A place where people from different religions can come together. A place to enjoy food aligned with their culture. Offering Halal options promotes diversity and respect for all.
Food Quality Assurance
Halal certification indicates your company passed a rigorous audit process. It ensures that your business is highly compliant and produces healthy and hygienic food. Thus, Muslim or not, a Halal certificate gives another reason to trust your food products. This certificate is a publicity of your brand's commitment to serving high-quality products. You can say that a Halal certificate is a way to build a reputation as a reliable and safe food brand. You can see how a Halal certificate is not only about imposing specific requirements. It is a way to gain trust and triumph. It can help you expand your business and increase your revenue. So, what are you waiting for?
Conclusion
A Halal certificate is not only about staying compliant with your religious roots. It holds a significant position in the growing business world and your particular industry. As stated above, it meets the many needs for the increasing Muslim tourism industry. It is strategic that you keep up with the pace. A Halal-certified food business believes in religious compliance and customer trust. You will not only be catering to Muslim needs, but you also position yourself as a responsible, inclusive, and socially conscious enterprise. Embracing these cultural differences and offering diverse dietary options will benefit your brand. It will help build a harmonious atmosphere. A connected space where people from diverse backgrounds come together and enjoy healthy food.
With ISA's expertise and industry knowledge, you can confidently cater to the diverse needs of your customers while adhering to Halal standards. Visit ISA's website to learn more about its comprehensive Halal certification services.
picture credit: www.shutterstock.com
Author Bio:
Rafia Tahir is a Qur'an scholar and an Islamic blogger, dedicated to sharing the message of Islam. Her engaging personality and deep knowledge make her a cherished voice in the Islamic community and beyond. She occasionally writes articles for Muslim And Qur'an.
SHARE THIS BLOG