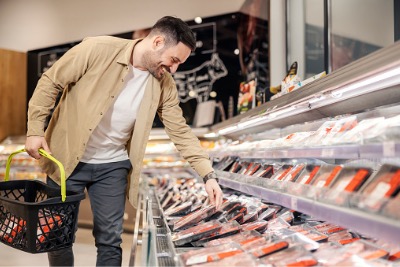 Today's Beef Consumer Part 1 : Retail Markets
At a recent restaurant business webinar, the National Cattlemen's Beef Association (NCBA) spoke with restauranteurs about the state of the beef industry. The NCBA conducts an ongoing study on "today's beef consumer". The research is a compilation of data from a variety of sources.
According to one of the researchers, Mike Simone "One of the primary sources we have is the Consumer Beef Tracker , an ongoing survey that runs 365 days a year. We get about 6000 surveys per year for that sample. Then we also have something we call the State of the Consumer Survey which is a one-off survey that we usually do mid-year to touch on topics that we may not have covered in the Consumer Beef Tracker during the course of the year."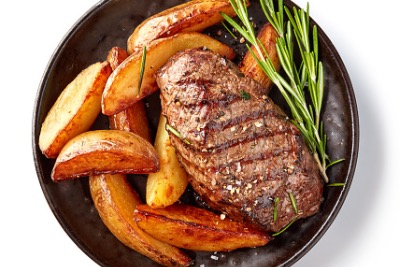 The consumer survey checks on pricing, inflation, how consumers are feeling about the future and what their purchasing intentions are. In addition, a variety of retail sales and food service sales related data from Nielsen IQ and Global Data, as well as the USDA and other governmental sources is used to analyze consumer psychographics and purchasing behavior.
Consumer Values and Preferences
There are three primary components of demand. They are consumption, preference, and value. We know that amongst consumers, there are five primary drivers for the demand of beef products:
eating experience
convenience and versatility
price
how the animals are raised and grown
nutrition
Demand Stats
Through the Consumer Beef Tracker, the NCBA found that a large majority of consumers eat beef and chicken at least once per week. About two thirds - 69% consume beef weekly. Consumption of pork and fish are in the mid 40% range and consumption of the meat alternatives are at 27% weekly.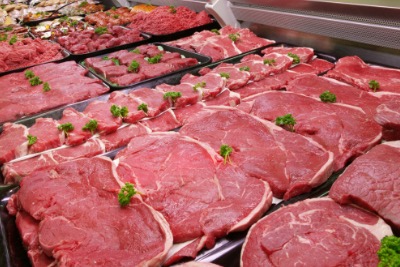 Over the last three years, 2020, 2021, and 2022, demand for beef products in the USA has remained steady. The biggest gains have been in meat alternatives. In the third quarter of 2020, 34% of households were consuming meat alternatives in addition to traditional meat products. This figure has declined to 29% in 2021, down to 25% in the first quarter of this year. The numbers show that consumers are not giving up other proteins they're just adding meat alternatives to their diet.
Fresh meat and beef substitutes as a percentage of total beef sales was about $32.9 billion last year. Fresh beef substitutes sales were $175 million. About .05% of the total fresh beef market.
Nielsen IQNielsen IQ scans retail data. Here we find annual beef per capita consumption, Average per person beef consumption in the USA was 59.1 pounds in 2022. That was the strongest level since 2010. This year, in 2023 the NBCA is estimating a 5% decrease in consumption and supply to about 57 pounds per person. This is mainly due to the increase in the price of beef.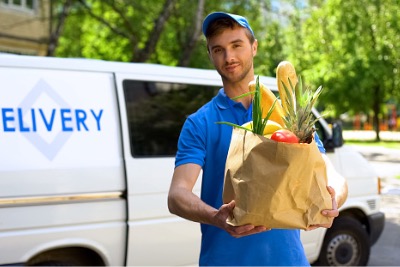 With tighter supplies the industry is likely to face higher prices. So far 2023 sales of beef are still strong in the second quarter but they will likely start to decline in the third and fourth quarter. That being said, beef remains the number one protein of choice among consumers with chicken as a close number 2 choice.
The research shows that US consumers love their beef and it's still considered their top protein choice. In the USA, an average of 75% of meals cooked with beef. These meals are being cooked at home. Consumers who are cooking more often at home plan to continue doing so. Amongst US households, 76% say they eat most of their meals at home and 94% say they will continue to cook more from home going forward.
Where do consumers buy beef?
About 80% of consumers said that they buy beef from local grocery stores like Publix, Kroger or Safeway followed by mass merchandisers such as Target and Walmart. About 20-30% also shop at club stores like Costco or Sam's Club. And 20% opt for natural food stores like Whole Foods or Sprouts. According to Statistica, natural and organic market consumers tend to be millennials and younger.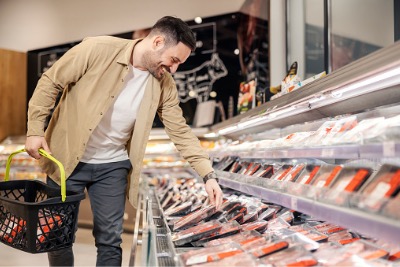 Younger consumers are more likely to shop for higher quality organic beef. They also demand beef that has been humanely raised on small family farms. They tend to ask more questions about the source of their foods. These consumers are also most likely to purchase fresh Halal beef from chain stores like Walmart, Shoprite or Busch's Market because they believe it is higher quality.
Channels – How Consumers Buy
About 90% of consumers still shop for perishable goods like beef in person. E-commerce is projected to grow even stronger over the next five years to about 20% of total grocery sales by 2026. That being said, consumers have an average of 2.2 channels that they say they use. They shop in person, online, and call-in orders. Some prefer the convenience of delivery, but with costs increasing, they are opting to pick up groceries themselves. Of those who shop for groceries from online markets, about 44% will buy beef online. That figure is up from 23% in 2020. Most consumers are very satisfied with their online purchase experience. They have 75% to 85% satisfaction levels. Unlike reports from pre-pandemic times, most online consumers no longer have concerns over freshness, not knowing expiration dates, food quality concerns food safety, nor handling concerns about shopping for perishable items online.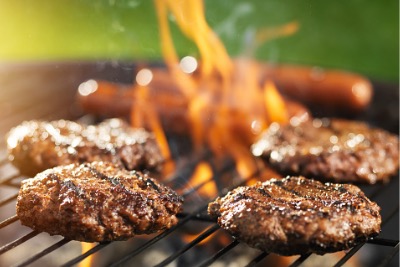 At ISA, we believe the more research and insights into the market will lead to more success for our customers, associates and the Halal industry in general. Knowing consumer preferences, behaviors and trends is a big part of this.
Islamic Services of American (ISA) is a leading USA based Halal certification and auditing organization serving companies, the community, and the Halal industry for nearly 50 years. Contact ISA at isa@isahalal.com or visit the ISA website for more information at www.isahalal.com
picture credit: www.istock.com
SHARE THIS BLOG