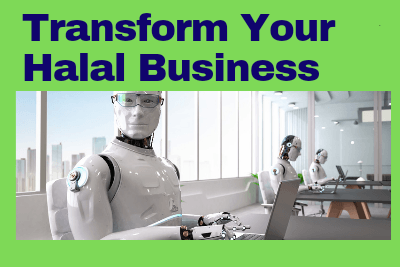 Transforming your Halal Business with AI
Have you considered adding AI to your Halal business management team?
Technology advancements have created many new ways for businesses to grow. Artificial intelligence is one of these new improvements that has caught the attention of businesses worldwide. Every company, from small and medium-sized enterprises to well-known brands, wants to stay on top of the latest marketing trends. AI will save you money and time, making you more productive. As a business owner, this is the perfect time to keep up with this trend and upgrade your Halal business.By using AI, you can make the Halal approval process more accessible, make sure your products are safe, and meet the needs of Halal users.
Here are a few of the essential benefits of AI for your Halal business: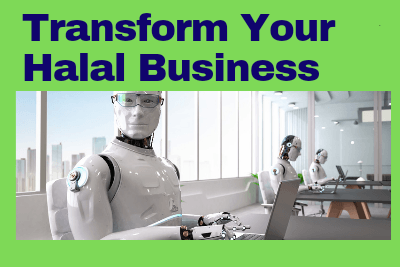 Improved Halal Traceability
The origin of a product and its authenticity are two factors every Halal shopper values.Thanks to advanced technologies like the visual inspection system and the Internet of Things (IoT), we have improved methods to trace products at every stage of the supply chain.
Customers can get a reliable record of what they want to buy, from the raw ingredients to the delivery of the finished product, with the help of AI systems.This makes it easier for people to validate your Halal business's products and processes and saves them from fraud and potentially fake Halal products.
Customized Experiences for Halal Consumers
Another characteristic of every successful brand is ensuring users have a positive experience. So, your Halal business can use AI to learn more about buyers' wants and satisfy their needs. Chatbots that use algorithms for natural language processing (NLP) can talk to customers 24/7.It give customers quick and unique answers to their questions by guiding them through the buying process. Using machine learning algorithms, you can look at dietary restrictions, ingredient tastes, and regional differences to tailor your Halal products. By doing this, you'll be able to make marketing efforts that are mainly for Halal customers, recommend Halal products, and give Halal buyers offers specific to them.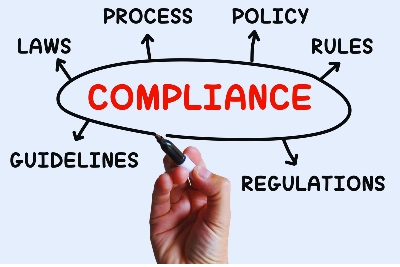 Halal Compliance Made Easy
Maintaining products that meet Halal standards throughout production can be challenging. But with the help of AI technology, it is now much easier to do.AI systems can constantly check and study your production process and quickly find steps that do not meet Halal standards.
The visual screening method aims to monitor every step of the production process. It keeps track of everything, from ingredients to tools, and can even tell if there are any changes in the product. Therefore, these intelligent tools protect the fact that your goods are Halal. It will also help your business stay aligned with Halal rules and act quickly if any are broken.
Halal product ideas
AI can help you think of new things to sell. You can make a new product to replace the non-Halal goods your users want. AI can find out a lot about your users' tastes and trends. Then, you can use the ideas to make Halal versions of popular goods or try out new tastes and ingredients. This makes it easier for your users and gives them more options for Halal products.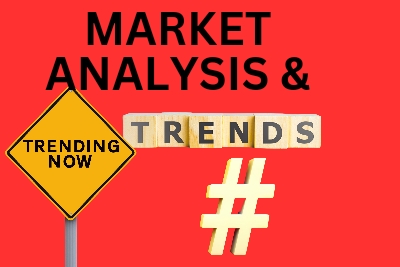 Market Analysis and Trend Forecasting
Another way to keep your business booming and stay ahead of the competition is to make choices based on facts. AI programs can help by looking at what people buy, how they act as customers, and what's happening in the Halal business. It can search for different information from many places, like social media sites, market reports, and customer feedback.
Digging out helpful information allows you to make choices based on facts, like creating new goods, marketing your business, spotting the latest trends, and building a unique Halal brand that knows what buyers want. In short, using AI technologies can help your Halal business in a big way. AI can help you simplify certification processes, make it easier to track things, give customers a more personalized experience, and encourage innovation.
AI will help your Halal brand find new ways to grow, adapt to changing customer needs, and ensure that all your products meet Halal standards.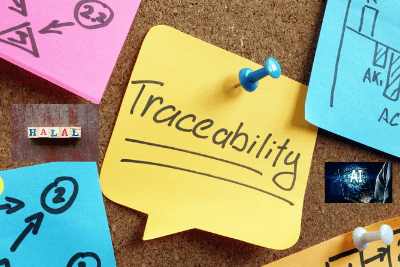 N.B. Watch for our next blog posts on artificial intelligence to learn more trending tools for your Halal business.
Islamic Services of America (ISA) is a leading USA-based Halal certification and auditing organization serving companies, the community, and the Halal industry for over 45 years. Contact ISA at isa@isahalal.com or visit the ISA website for more information at www.isahalal.com
PICTURE CREDITS: CANVA
SHARE THIS BLOG