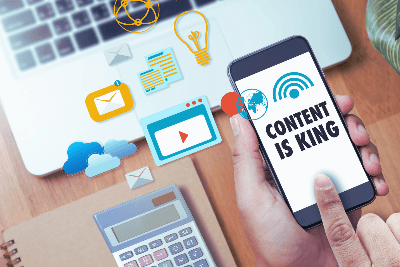 63 Trending AI Tools to Boost Your Halal Business
In a world gradually dominated by AI, running a profitable Halal business requires a lot of effort and out-of-the-box strategies. With so much competition, branding a unique business can take a lot of work. But with the help of good tools, you can make an irresistible offer for your products. The right artificial intelligence tools can save time, energy, and resources. AI technology has changed how businesses work by providing new solutions to common problems. Read the benefits of AI for Halal business from our first article in this AI series.
There are many AI tools to make your marketing easier! This post has compiled a list of 63 trending AI programs that can boost your sales. The list focuses on content writing, Halal verification, graphic design, video marketing, social media management, research, and productivity tools. Some of the listed tools have a free version to get you started, and their drag-and-drop buttons make them beginner friendly.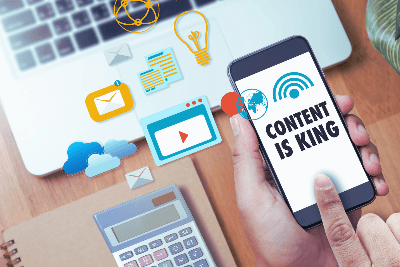 Here are 63 trending AI tools to make your Halal business more productive.
Content writing tools
A lot of AI writing tools are just like your personal writing assistant. They have a lot of unique features that can help you write exciting blog posts, engaging social media updates, and appealing product descriptions. These tools can help you write persuasive sales copy, catchy ads, and emails, just like a person.
Trending AI in this category are:

Halal verification tools
There are two AI tools in this category. We have new tools that can help simplify Halal verification, but they need more research by Halal entrepreneurs. They are Chemometric AI tools for Halal certification. Such as:
The other Halal verification tools help buyers identify Halal-certified products and create authenticity. Here are a few examples:

Social media marketing
Social media marketing is the backbone for any business looking to secure a high spot in AI-driven marketing. Any business with an outstanding social media handle will stay ahead of the competition. Your Halal business can use many AI tools to help with social media marketing, content planning, data analysis, advertising, and other tasks. AI-powered social media marketing tools can give you information about your audience, help you find new marketing possibilities, and make excellent tracking to promote your Halal goods.
Here are some tools you can try

Graphics Designs tools
These AI-powered tools for graphic design are easy to use and flexible. They are user-friendly and offer many creative features, including image editing, graphic design, and layout optimization. Whether you need to create a logo, flyer, presentation, or social media graphics for your Halal business, any of the below design tools are yours to use.

Video ad and marketing
With AI-powered video and marketing tools, you can make personalized videos, real-life voiceovers, and human-like avatars to deliver your marketing message.
Consider Tools such as

Market research and productivity
AI tools for market research can help you crawl all over the web for information about your Halal products. There are a lot of tools that can help you find out what your competitors and users think. You can also use them to get sales data for your brand, gather sales records, and boost your productivity. Check :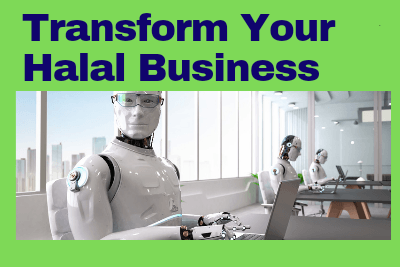 In summary, AI technology systems can help you with writing, design, video production, social media management, productivity, slideshows, research, and more. The listed AI tools can help you improve your Halal business and make you more productive. Just give them a try!
Note: Are you wondering how to use your chosen AI tool? Read our next upcoming blog on AI to learn how it works!
Islamic Services of America (ISA) is a leading USA-based Halal certification and auditing organization for both consumable and non-consumable goods, serving companies, the community, and the Halal industry for over 45 years. Contact ISA at isa@isaHalal.com or visit the ISA website for more information at www.isahalal.com
PICTURE CREDIT: CANVA
SHARE THIS BLOG